DELIVERING THE ENERGY SAVINGS THAT BUILDING OWNERS DEMAND
40% More Efficient
When it comes to saving energy, Magnitude is up to 40% more efficient than standard centrifugal chillers and can save up to
$4 million over the life of the chiller.
DELIVERING THE ULTIMATE IN EFFICIENT CLIMATE CONTROL TO MORE BUILDINGS
World's Largest Installed Base
Every day, around the world, offices, data centers, schools, colleges, hospitals and healthcare facilities are reaping the benefits of the proven Magnitude magnetic bearing chiller. Building owners and property managers count on the reliability and performance that thousands have experienced.
Oil-free design yields sustainable efficiency
Magnetic bearing technology eliminates oil, mechanical seals, wear surfaces, and gears for longer machine life and increased reliability.
Facility managers can bank on their chillers running at peak efficiency year after year with a design that wipes out the risk of contamination from efficiency-robbing oil buildup on to heat-transfer surfaces.
GIVING YOU PEACE OF MIND FOR MISSION-CRITICAL APPLICATIONS
Technology that keeps you cool and on line
Staying cool cannot be compromised in mission critical facilities like hospitals or data centers – even if the power fails.
With RapidRestore® and RideThrough® solutions, a Magnitude chiller can restart as fast as 43 seconds after power is restored.


MEET THE CHILLER TECHNOLOGY THAT'S PROVEN TO MATCH YOUR NEEDS
Magnitude® Magnetic Bearing Centrifugal Chillers
Learn more on how the Daikin Magnitude chiller can help your building comfortably and quietly deliver best-in-class efficiency.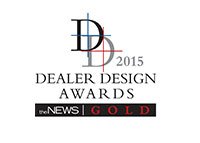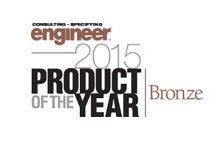 Product brochure

Product catalog

Case studies

Environmental Product Declaration

Videos

Refrigerants R134a

Locate a Sales, Service, or Parts Representative