SAVINGS RISE WITH PEAK EFFICIENCY
Over 95% of the time chillers operate in off-design conditions with lower loads or ambient temperatures than the peak design mandates. Set your expectations higher: Trailblazer is up to 10% more efficient than our leading competitors at design and off-design conditions. Cool your building more efficiently and save money.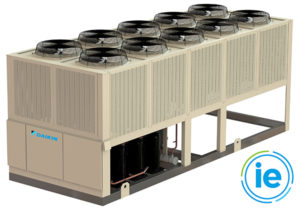 SMART BUSINESSES COOL WITH INTELLIGENT EQUIPMENT®
With 40% of your building's operating expenses tied to energy and HVAC management, you need better visibility to unit performance. Intelligent Equipment® connects directly to Trailblazer to monitor your building's energy consumption for deeper, more accurate performance measurement.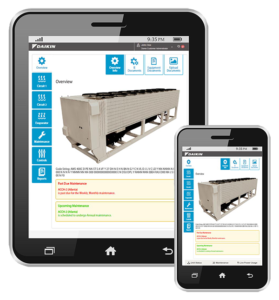 WE HAVE YOU COVERED, LIKE NO OTHER
No other manufacturer gives you the range to fit projects and applications. With a 10-240 ton range, Trailblazer gives you the scale to fit your cooling needs.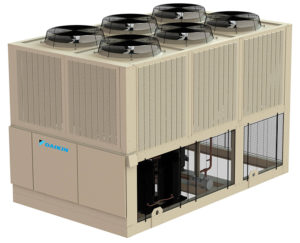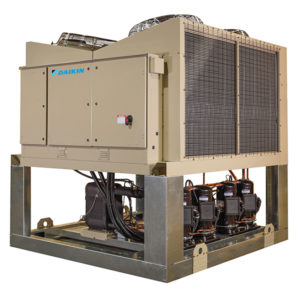 CHOOSE YOUR DESIGN TO SIMPLIFY OPERATION
Add simplicity to your chilled water system design with an optional factory-installed pump package in Trailblazer AGZ-E. With availability from 10-240 tons in single pump or dual pumps with single casting, you can significantly lower installation time and operating costs.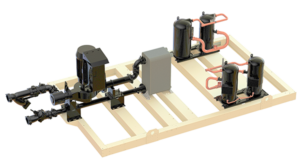 APPLY HEAT WASTE TO REDUCE OPERATING COSTS
Trailblazer features an optional factory-installed heat recovery system allowing you to use up to 45% of the heat normally rejected to the condenser for pre-heating or dehumidification. With sizes up to 240 tons, Trailblazer is the largest air-cooled scroll chiller with a heat recovery option.